Bee 800 swt is designed to work in parallel with solar systems. The combination of a wind turbine with a solar photovoltaic system guarantees a stable energy production in almost all weather conditions.
Technical specifications
Number of blades 5
Diameter 1,75 mts
Material Injected nylon
Direction of rotation Clockwise
Control System
1. Electronic regulator
Electrical specifications
Alternator Three phases permanent magnet alternator
Magnets Neodymium
Nominal power 800 W
Voltage 12, 24, 48 v
RPM @ 500
Regulator (off-grid)
12v 70Amp.
24v 35 Amp.
48v 18 Amp.
Inverter (grid connection) Windvert 1200
Performance, windspeed
For turn on 3,5 m/s
For nominal power 12 m/s
Survival 60 m/s
Physical specifications
Windturbine weight 29 kg
Regulator weight 8 kg
Packaging
Dimmensions - weight 50 x 76 x 46 cm ; 0,17 m3 – 40,5 Kg
Warranty 2 years
WATER PUMPING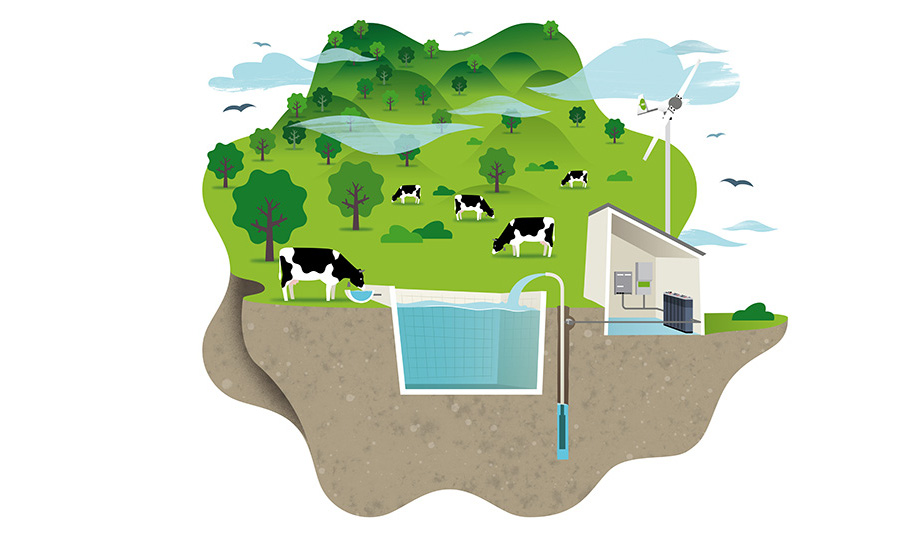 RURAL ELECTRIFICATION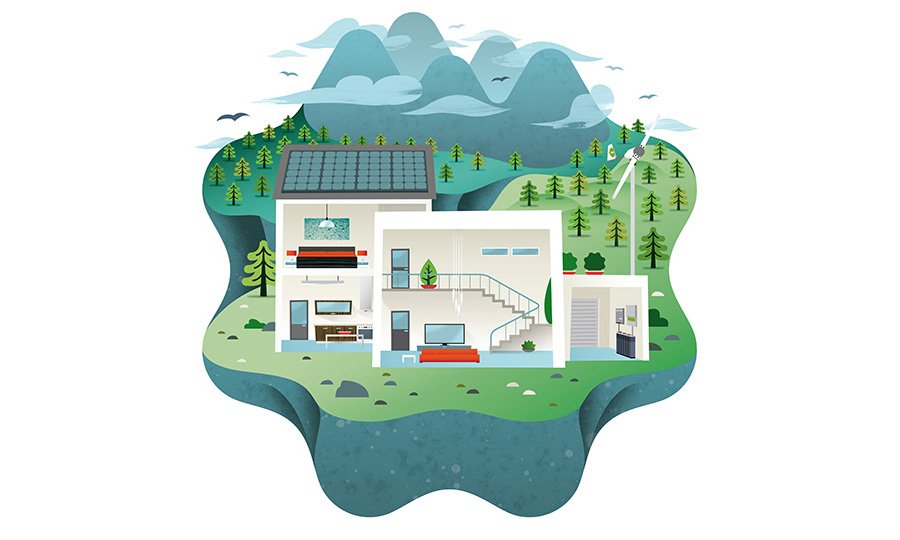 GRID CONNECTION