Performance
Tight positive power tolerance of -0%/W to +3%/W ensures you receive modules at or above nameplate power and contributes to minimizing module mismatch losses leading to improved system yield.
Multicrystalline silicon solar cells with low-iron tempered high transmission and textured glass deliver a module efficiency of up to 15.4%, maximizing the kWh output of your system per unit area.
Quality & Reliability
• Rigorous quality controls meet the highest international standards: ISO 9001: 2008, ISO 14001: 2004 and ISO 17025: 2005
• Tested for harsh environments (salt mist and ammonia corrosion testing: IEC 61701, DIN 50916:1985 T2)
• Modules independently tested to ensure conformance with certification and regulatory standards.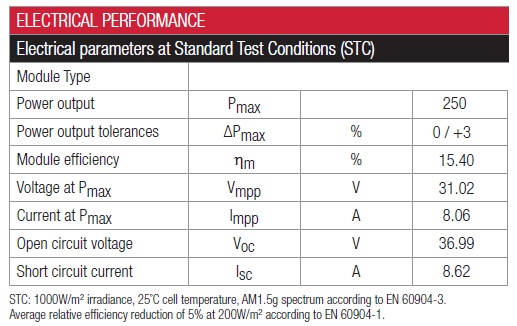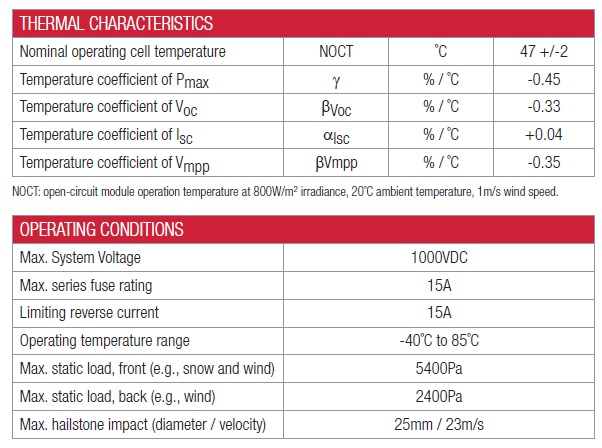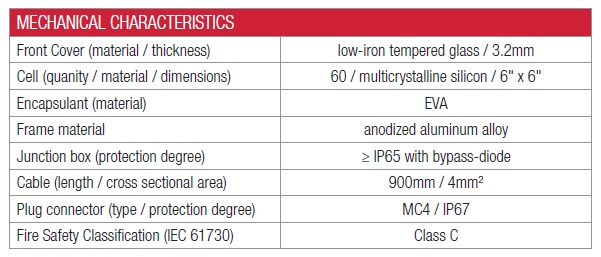 Panel Type: polycrystalline